Upcoming Events
Regular meetings are held at the Veterans Hall in Benicia on the 2nd and 4th Thursdays.
Domestic Violence Vigil to take place on Thursday, October 27, 2022 at the Benicia City Park at 5:45 PM. Everyone is welcome to join Soroptimist International of Benicia, as we take a stand against domestic violence. Wear purple, bring flare: signs, balloons, etc! Let's take over the sidewalks!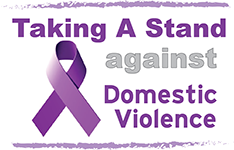 Enjoy our spectacular Betwitching Tea Sunday, October 30, 2022 from 1 PM- 3 PM in the upstairs room of the Veteran's Hall. There will be a Christina S Fashion show, a table decorating contest, and delicious treats. Get a group together today. For individual tickets, group table rates, or questions, please contact [email protected]
Join us for our 5th Annual Sip with Soroptimist at the Benicia Clocktower on Saturday, November 5, 2022. Tickets are $65.00 and can be purchased at eventbrite. Join us as we sip wine, dance, and come together to raise awareness and funds for our "House of Hope" safe house for victims of domestic violence and trafficking, Elementary School Literacy program, High School scholarships, and many other educational programs.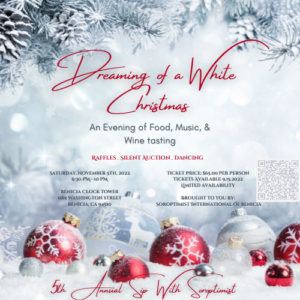 We are excited to announce Soroptimist International of Benicia's 1st Teddy Bear Tea event at the Benicia Clocktower on December 11, 2022. Get your teddy bear ready and save the date. More details to follow soon!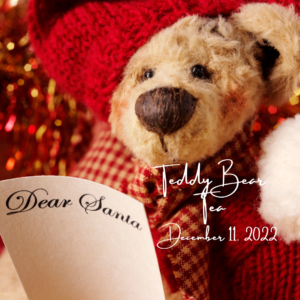 Past Events - below are photos of our events from the past few years.