Upcoming Events
  Regular meetings are normally held at the Vets Club, Benicia on the 2nd and 4th Thursdays. We are hoping to begin our in person meetings soon.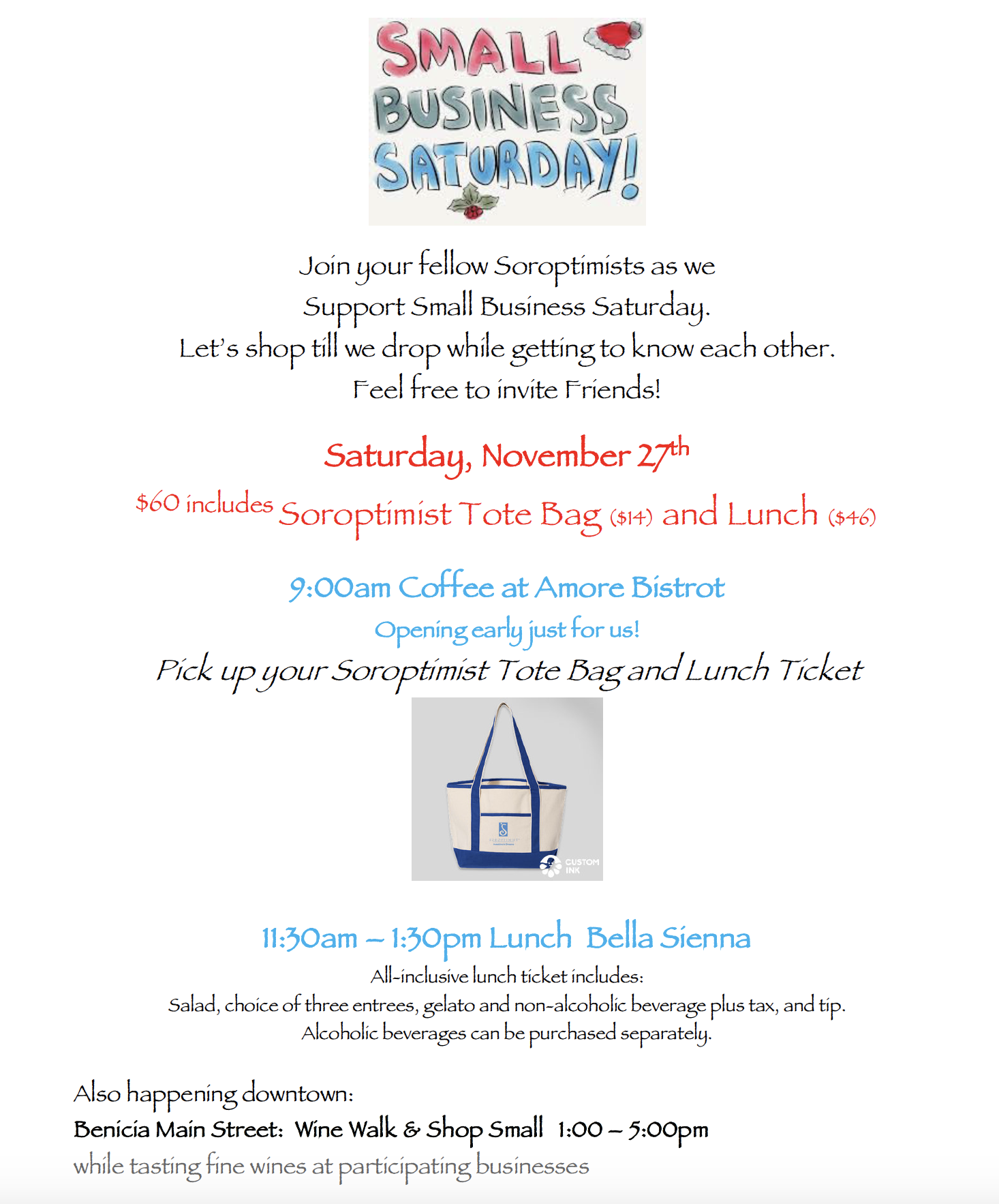 Flamingos Come to Roost in Benicia
 Flocks of flamingos have come to roost on the lawns of Benicia residents lately, pink plastic flamingos to be exact.  Soroptimist International of Benicia is the perpetrator of this odd happening. It's not so odd when considering it's the service club's latest fundraiser. A flock of 10 flamingos is placed on a resident's lawn, along with a sign that reads "I've been flocked by Soroptimist International of Benicia", and a flyer posted to the front door explaining why flamingos are invading their yard. The flyer gives options for payments (donations) to have the flamingos removed and sent along their way. The resident will decide where they want the flock to roost next. The Soroptimists have 6 teams of two that help shoo the flocks on to their next roosting destination, and it has provided for more than a few occasions of fun and laughter.
Soroptimist had to cancel its Fall major fundraiser, "SIP with Soroptimist" wine tasting event, due to COVID-19. In these times, it can be especially challenging to raise funds to support the many worthy projects and programs it sponsors throughout the community. Soroptimist is a global volunteer organization that provides women and girls with access to the education and training they need to fulfill their dreams of success.
Would you like a flock?
Contact Bobbi Enderlin: 707-980-4356 or go to www.gorallyup.com/flamingo
Past Events - below are photos at our events from the past few years.